Backyard Pollinator products are stocked in the following retail locations. Some locations only carry our products seasonally. Please contact the store closest to you.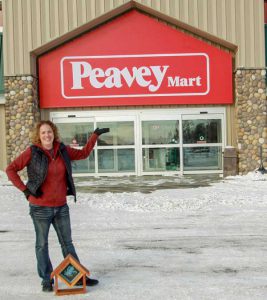 **Please note** To increase the shelf life of the Backyard Pollinator units, some retail locations carry Pre-Built or DIY Solitary Bee Barns which do not contain leafcutter bee larvae.  These Barns will have a hand-written code on the bottom which can be redeemed between February 1st and June 30th of each year.  E-mail your code to backyardpollinator@gmail.com and we will send you a 25g bag of Hatch & Release Loose Cocoons FREE of charge.
Stores may also stock 25g bags of Hatch & Release Loose Cocoons which can be purchased separately.
Are you a retailer and interested in selling Backyard Pollinator products?  Email us at
sales@backyardpollinator.ca
and we will make it happen!