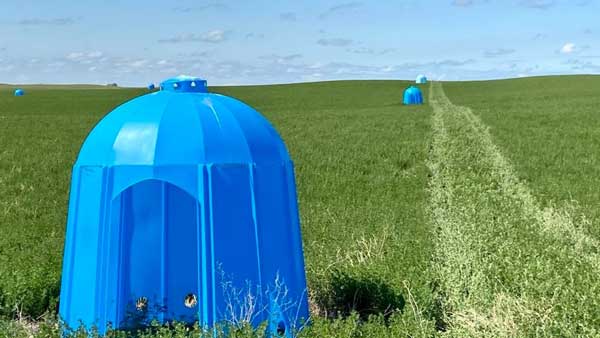 With the purchase of a Backyard Pollinator you receive leafcutter bees which have been produced on our family farm in central Saskatchewan. Come behind the scenes to learn about our commercial leafcutter bee operation and the steps we take to produce pollination products for resale.
We have 2,000 acres of alfalfa seed and an additional 1,000 acres of grains and pulses. Alfalfa is a perennial plant which produces a seed crop for 3 to 5 years.
Leafcutter bees are traditionally sold as a loose cell product for the commercial pollination of alfalfa seed crops, carrots, other vegetables and some fruits. We hope to turn the focus from field pollinating to the pollination of your backyard and give you the enjoyment of these miraculous insects.