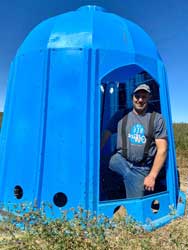 By purchasing a Backyard Pollinator you are receiving a product directly from our family farm. Jed and Kathy Williams are the sole owners of their alfalfa seed and leafcutter bee operation.  The Backyard Pollinator is Jed's concept for taking our leafcutter bees to the world.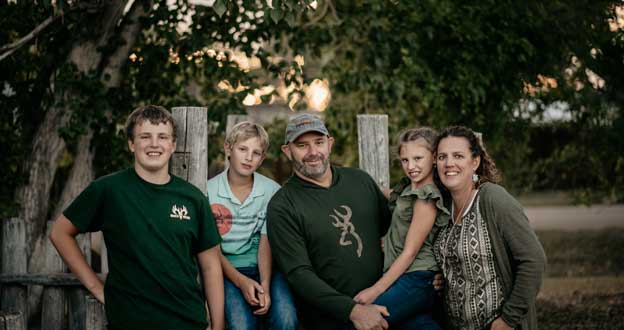 Both Jed and Kathy have agriculture in their backgrounds, Jed being raised on a 4000 head sheep property near Esperance, Western Australia and Kathy on a grain and cattle farm in central Saskatchewan.  In 2000 Jed and Kathy met in Australia and after their marriage in 2001 decided to settle in Kathy's hometown of Imperial, Saskatchewan to farm and raise their family.
In the mid 1990's Jed successfully grew a tropical legume seed crop called Cavalcade (Centrosema pascuorum) in Northern Australia and kept two hives of honey bees as a hobby.  These combined experiences gave him the knowledge and confidence to venture into producing alfalfa seed using leafcutter bees for pollination in Canada.


Over the past 16 years Jed and Kathy have grown their operation from one field and 4 million leafcutter bees to 2000 acres of alfalfa seed production with 50 million leafcutter bees flying in their fields each summer.
Leafcutter bees are traditionally sold as a loose cell product for the commercial pollination of alfalfa seed crops, carrots, other vegetables and some fruits.  We hope to turn the focus from field pollinating to the pollination of your backyard and give you the enjoyment of these miraculous insects.