The Backyard Pollinator is the new norm in affordability for the Leafcutter Bee enthusiast.
Located in Central Saskatchewan, our leafcutter bees are isolated from other commercial operations. Solid management practices plus the isolation factor means we are able to guarantee low parasite and chalk-brood free products.
All products contain a complimentary 5 gram package of Wildflower Pollinator Mix. Plant this nearby to provide nectar and pollen for all the pollinator species in your garden..
There is minimal waste with all our products, the packaging is designed to be dual-purpose and not discarded. Watch the video below for a demonstration.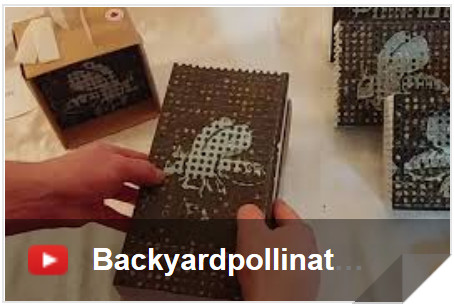 All of our products are for end users only and not to be re-sold.
Bulk orders for clubs, schools groups and associations will receive a discount. Please contact for details.
Retailers may inquire for 500+ unit orders.
WE SHIP TO
Canada and
the United States.

Tips for Success - FREE PDF